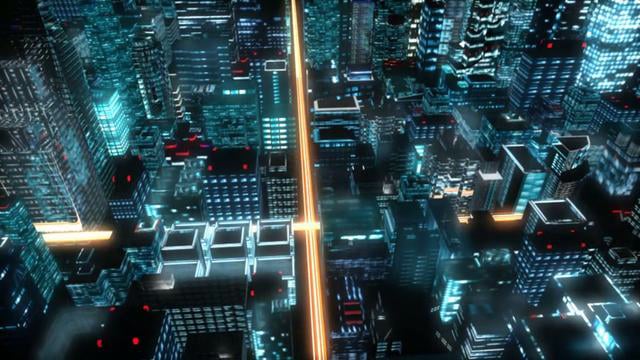 blinkinlab is a motion graphics design studio formed in 2006 and based in east london. with a keen interest in the visual representation of music, their independent films have been screened worldwide and included in cutting edge film festivals such as onedotzero and optronica.
in recent years their commercial works have focused on visual content for live music tours and events, for artists such as leftfield, chase and status, pendulum, sub focus, andy c, dj fresh, gorgon city, sigma, pet shop boys, janet jackson, jason mraz, the script, eric prydz, swedish house mafia, adam beyer, submotion orchestra, and deadmau5.
blinkinlab have collaborated with a number of pioneering audiovisual artists including the light surgeons, dfuse, and hexstatic (holotronica).
as VJ's, they have played at many clubs and festivals including ministry of sound, secret garden party, glastonbury, global gathering, reading, outlook and dimensions festival in croatia, mapping festival in switzerland, and future music festival australia. blinkinlab also performed live on uk national tv for channel 4's house party and house party nye.
since 2013 blinkinlab has been working closely with arcadia spectacular and created all of the mapped animated video content for the 'spider' as well as performing live visuals at all their shows at glastonbury, boomtown and gravity thailand.
their portfolio of work includes tour visual content creation, motion graphic design, music video, tv commercials, idents and title sequences, as well as live audiovisual performance, vj-ing and projection mapping installations.
Copyright © 2023 Blinkin lab. All rights reserved.